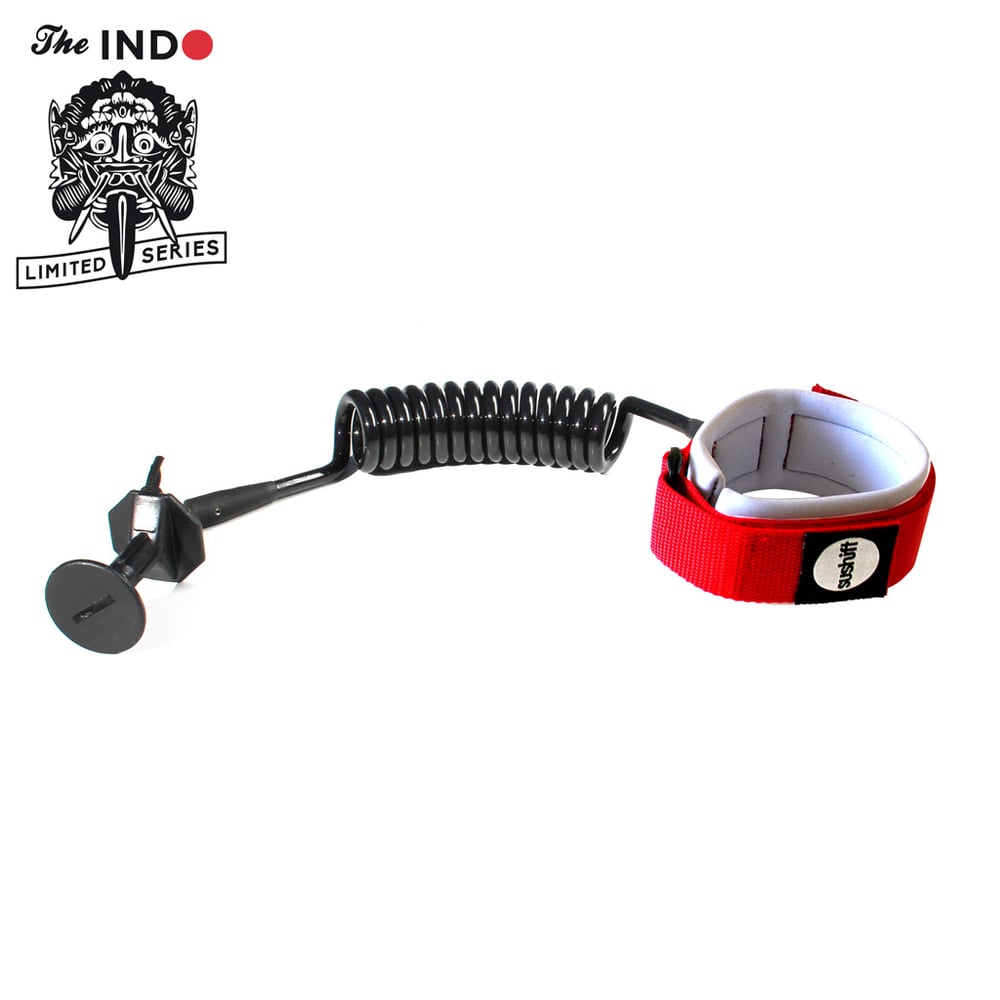 Biceps Leash - Indo Series LTD
---
Biceps Leash - Indo Series LTD
Made in The USA with the best materials available, the finest workmanship, in the coolest factory.
LTD - Indo Series - A special make up with one thing in mind: going surfing in your boardshorts and needing a leash strap/cuff that will hold really well on your bare skin. Bodyboarding without a wetsuit in warm waters usually means you need to attach your leash a bit tighter to your arm and you want it to stay there and avoid having it pulled off your arm when you wipe out. To do so we have used a thicker white neoprene material that it stronger and more durable than classic neoprene and feels like it's sticking very close to your biceps without over compressing you. It holds well on bare skin and isnt getting softer in warmer waters. The red and white color combo reminded us of the indo colors so we called this one the Indo Series. We're using our extra thick black recycled urethane.
Special Features:
- Made in the USA
- Sushift™ exclusive ExtraLarge Urethane Diameter
- Sushift™ exclusive INDO LTD Series
- SUPERSOFT double with fine mesh Padded neoprene cuff
- Dual HEAVY DUTY stainless steel brass swivels
- HEAVY DUTY Nylon+Velcro
Standard Features:
- Solid US urethane coil
- Velcro arm strap
- Heavy duty nylon strap
- Stand away ends
- Bicep cinch strap for optimum comfort and performance
- Heavy duty Flattop™ leash plug
Fit:
We've choosen the perfect length for our nylon strap to allow a very wide range of people to wear our leashes. It fits almost all biceps and the straps allow you to adjust the fit very well on your arm. This model feels tighter than our other leashes. If you have a big biceps we would advise you to use our tropical leash instead. If you have a small arm/biceps you should definitely use this Indo model, even with your wetsuit on.
Warranty:
This product has a warranty that covers workmanship and materials for 3 months. Not covered: cuts, normal wear or abuse
Warning:
The manufacturer, the distributor and retailers assume no responsibility. Do not surf around rocks or other hazards. This is a convenience product and does not take place of good swimming ability and common sense.
Sold Out