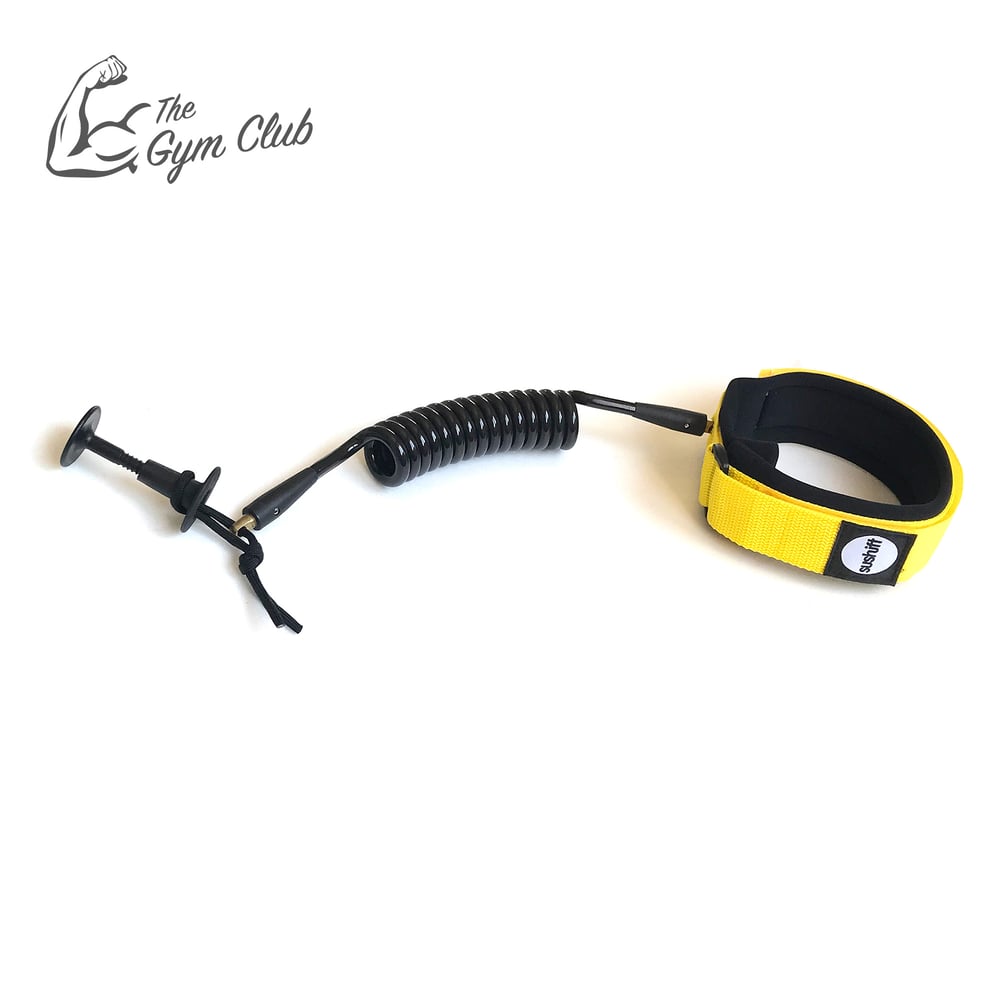 Biceps Leash - Gym Club LTD
---
Biceps Leash - Gym Club LTD
Made in The USA with the best materials available, the finest workmanship, in the coolest factory.
LTD - Gym Club - A biceps leash for the big boys! It has a BIGGER diameter at the cuff which means it's well suited for BIG BICEPS / BIG BOYS out there! It has a bigger circumference for big biceps. It's using our very thick and strong Recycled Urethane as well and is built the same way our other leashes are built: best quality and craftmanship! This model will also suit those who want attach their leash up above the biceps.
Special Features:
- Made in the USA
- Sushift™ exclusive GYM CLUB diameter for big biceps
- Sushift™ exclusive ExtraLarge Urethane Diameter
- SUPERSOFT Padded neoprene cuff
- Dual HEAVY DUTY stainless steel brass swivels
- HEAVY DUTY Nylon+Velcro
- Thicker Black Recycled Urethane
Standard Features:
- Solid US urethane coil
- Velcro arm strap
- Heavy duty nylon strap
- Stand away ends
- Bicep cinch strap for optimum comfort and performance
- Heavy duty leash plug
Fit:
BIG BOYS, BIG BICEPS = Nylon strap will fit people who have a large biceps. If you're skinny this will not suit you. This leash is made for big boys.
Warranty:
This product has a warranty that covers workmanship and materials for 3 months. Not covered: cuts, normal wear or abuse
Warning:
The manufacturer, the distributor and retailers assume no responsibility. Do not surf around rocks or other hazards. This is a convenience product and does not take place of good swimming ability and common sense.
---