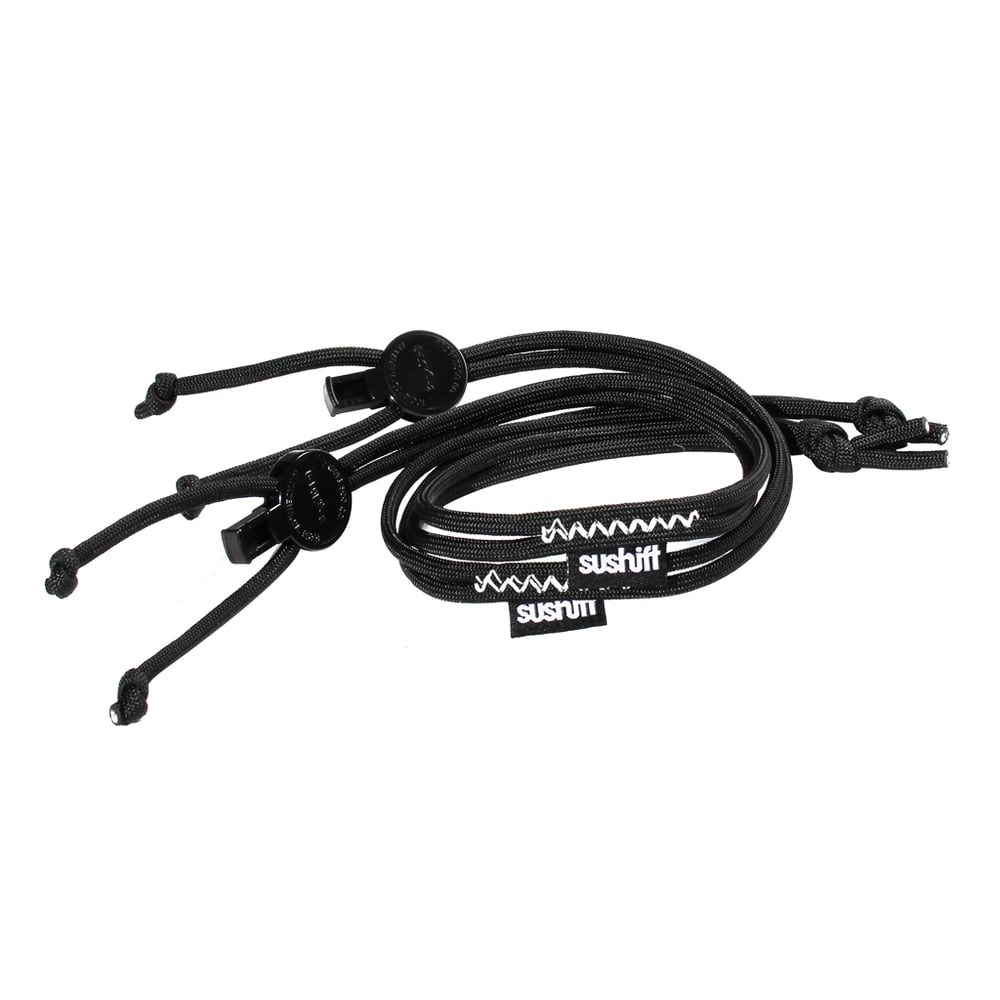 Fins Laces - Black / White
---
Fins Laces - Black / White
Real good fins laces with the best cord locker system on the market. That's about it.
Super resistant nylon cord, plastic cord stopper system with no metal parts in it = no rust at all.
These fins laces last for so long that it's probably the last pair you will buy!
More confortable than classic fins leashes, these fins laces don't get in the way, don't drag water and you won't feel them on your ankle. They are also the best ones we've used for dropknee. The plastic part is flat and doesn't hurt your ankle or board when you drop knee.
Made in the USA
Available in: Black or White (coming soon)
Black ones have a black nylon string and white stitches.
Whites ones have a white nylon string and black stitches. (coming soon)
Fit:
Those fin tethers work with all fins and fit everyone.
Warranty:
This product has a warranty that covers workmanship and materials for 3 months. Not covered: cuts, normal wear or abuse
Warning:
The manufacturer, the distributor and retailers assume no responsibility. Do not surf around rocks or other hazards. This is a convenience product and does not take place of good swimming ability and common sense.
---