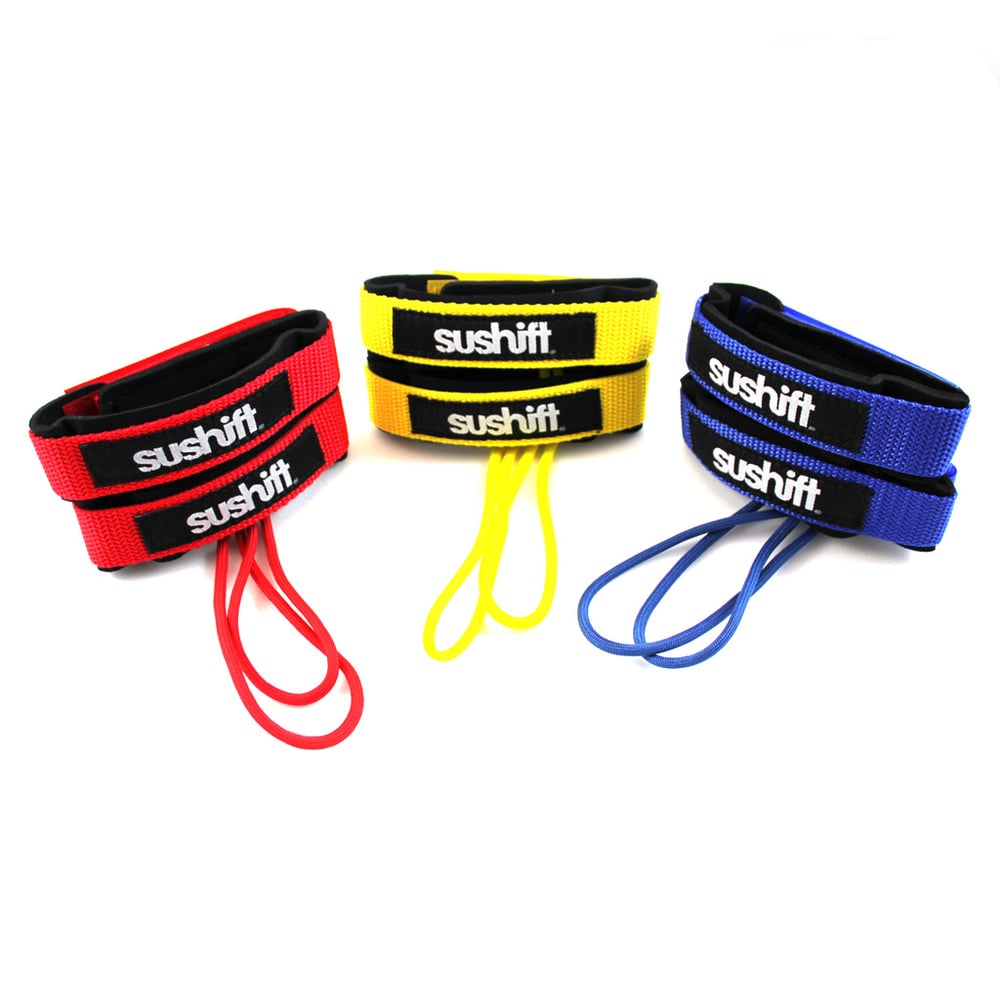 Fins Leashes - Primary Colors Series LTD
---
Fins Leashes - Primary Colors Series LTD
Made in The USA with the best materials available, the finest workmanship, in the coolest factory.
LTD - Primary Colors Series! Available in Blue, Red and Yellow. We decided to spice our range up with some crazy colors. This is a very special and limited edition series of fins leashes, we produced a small serie or these crazy primary colors laces. They look insane and are very hard to find in these colors.
These Fins Leashes are not cheap fake leashes for your fins, we use real good nylon cords sewed all the way inside the cuff/strap to make sure they're solid and will hold your fins in the heaviest situations.
Features:
- Padded neoprene cuff
- Heavy duty nylon strap
- Solid nylon loop
- Velcro adjustable system
Fit:
Those fin tethers work with all fins and fit everyone.
Warranty:
This product has a warranty that covers workmanship and materials for 3 months. Not covered: cuts, normal wear or abuse
Warning:
The manufacturer, the distributor and retailers assume no responsibility. Do not surf around rocks or other hazards. This is a convenience product and does not take place of good swimming ability and common sense.
---