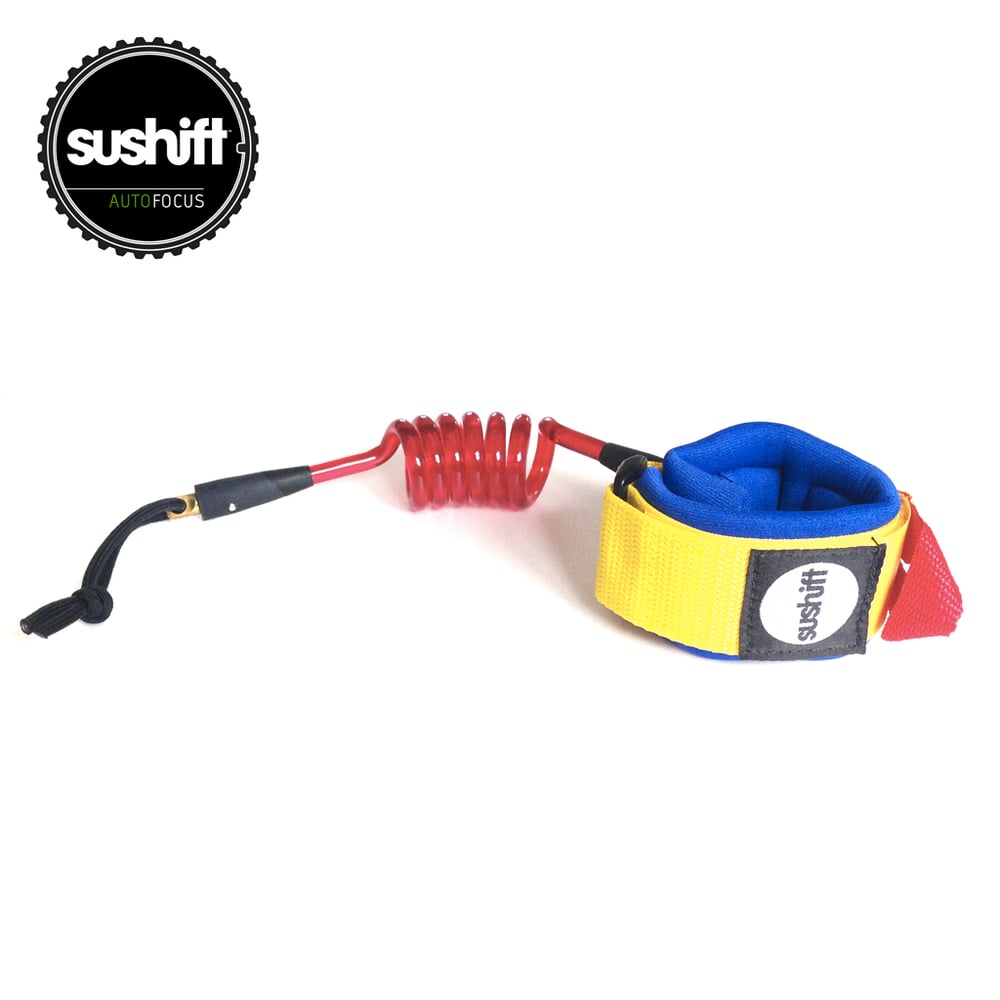 Photo Leash - Autofocus LTD leash
---
Our new Autofocus leash has been made for photographers whether they are professionals or amateurs, have a GoPro™ camera or a heavy water housing camera. We created a wrist cuff with a very small coil to attach your equipment to.
Made in the USA with the best urethane on the market, double swivel, heavy duty cuff and materials and flashy colors to make sure surfers do see you in the water when you shoot and also in case you loose your equipment.
The coil is short and will not let you camera go far from you or drag you underwater, it's light and easy to use and it fit all size or wrists thanks to its velcro closure system.
A truly solid and effective equipment for all serious photographers out there.
We can ship it worldwide no problem, it's pretty cheap to ship it.
Coming Soon