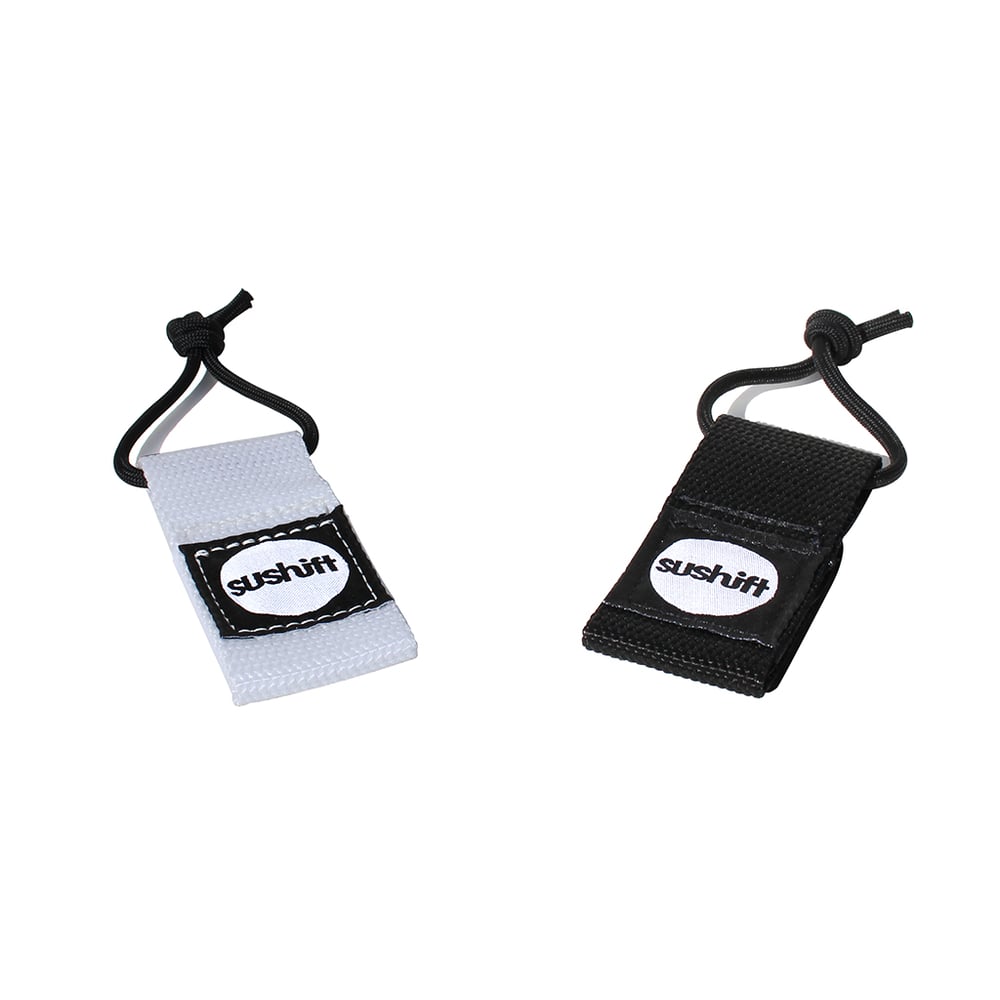 Railsavers - Black / White
---
Railsavers - Black / White
Made in The USA with the best materials available, the finest workmanship, in the coolest factory. Perfect to move your leash from one board to another and attach is very quickly with no knots or anything to do.
The Sushift™ Railsavers:
Tired of changing you leash from one board to another? Tired of always trying to do the little knot correctly on your plugs and leashes?
…We've got the solution for you: The Soyroll Railsaver. You just attach the railsaver to your leash once and then you can attach and detach your leash from any board in a split second. We sell those cool little railsavers separetely from the leashes. A simple stand alone railsaver. Hard to find these and very useful!
Available in: Black or White.
Features:
- Velcro system
- Woven label sewed on the railsaver
- Black rope loop to attach your leash on the railsaver
Size:
3.5 inches – not too long and not too short !
Warranty:
This product has a warranty that covers workmanship and materials for 3 months. Not covered: cuts, normal wear or abuse
Coming Soon