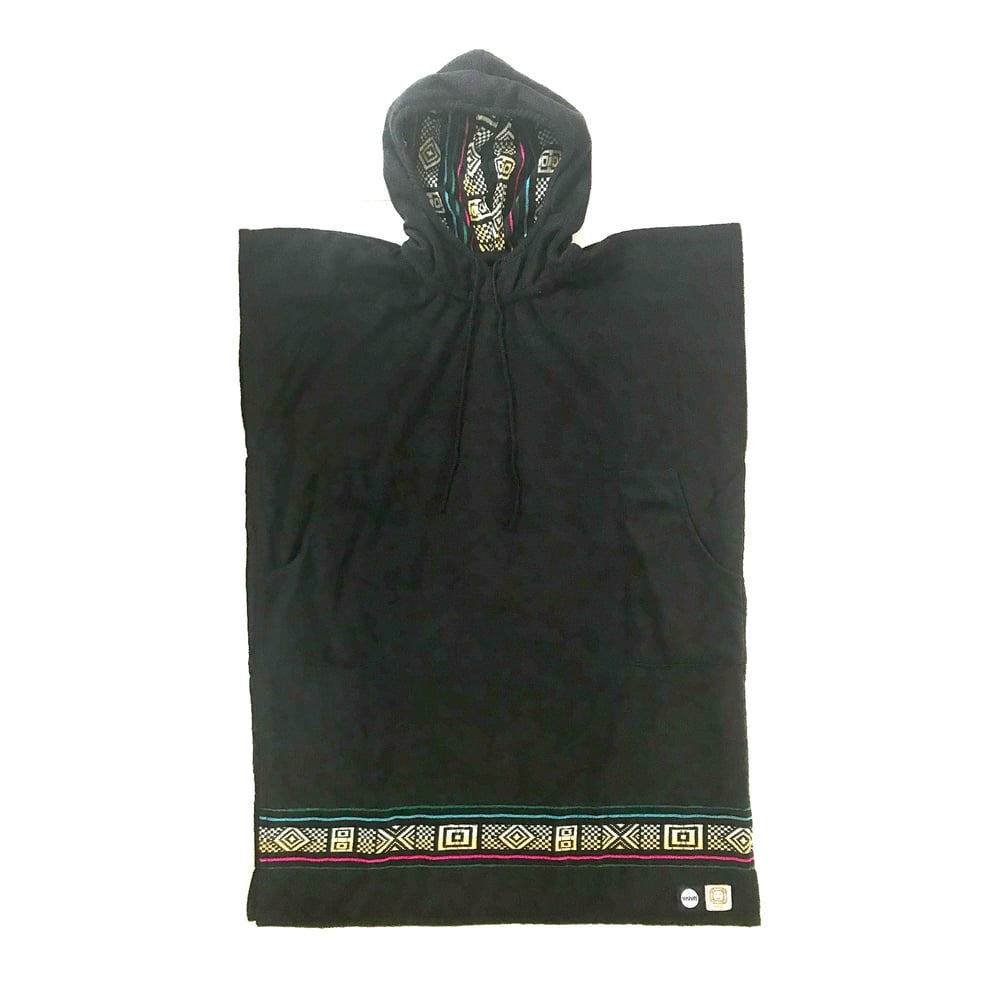 Sushift x Pakal Poncho - Cross & Square Pattern
---
Sushift x Pakal Poncho - Pattern
We teamed up with our friends ar Pakal™ to bring you some cool black ponchos with a Mexican twist. Limited numbers!
- Made in Mexico!
- Micro-fiber black material, dries fast and is light
- Mex pattern at the bottom
- Woven labels logos
- Pack it up into a ball and go!
---