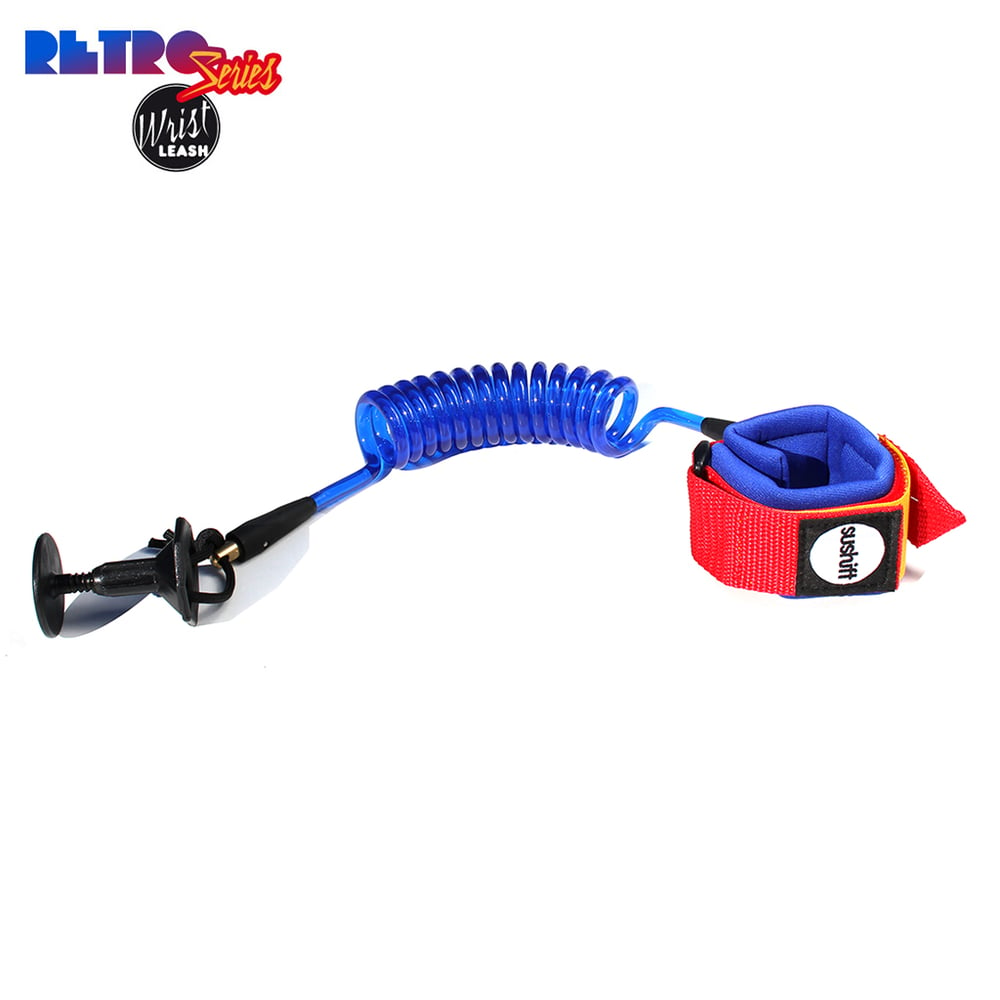 Wrist Leash - Retro Series LTD
---
Wrist Leash - Retro Series LTD
Made in The USA with the best materials available, the finest workmanship, in the coolest factory.
It's our team rider Ivan Pulic's favorite leash.
LTD - RETRO Series! Back to the future! We gave it a crazy flashy & old-school look that will for sure make everyone jealous in the line up. The blue neoprene with a red and yellow cuff and a clear blue urethane: you can't go wrong with this treat!
Special Features:
- Made in the USA
- Wrist Leash only
- Sushift™ exclusive FEATHERLIGHT Urethane Technology
- Sushift™ exclusive RETRO LTD Series
- SUPERSOFT Padded neoprene cuff
- Dual HEAVY DUTY stainless steel brass swivels
- HEAVY DUTY Nylon+Velcro
Standard Features:
- Solid US urethane coil
- Velcro wrist strap
- Heavy duty nylon strap
- Stand away ends
- Wrist cinch strap for optimum comfort and performance
- Heavy duty leash plug & cord
Fit:
We've choosen the perfect length for our nylon strap to allow a very wide range of people to wear this leash on the wrist. It fits almost all wrist unless you're a gorilla and the straps allow you to adjust the fit very well on your wrist if you're a chimp.
Warranty:
This product has a warranty that covers workmanship and materials for 3 months. Not covered: cuts, normal wear or abuse
Warning:
The manufacturer, the distributor and retailers assume no responsibility. Do not surf around rocks or other hazards. This is a convenience product and does not take place of good swimming ability and common sense.
---