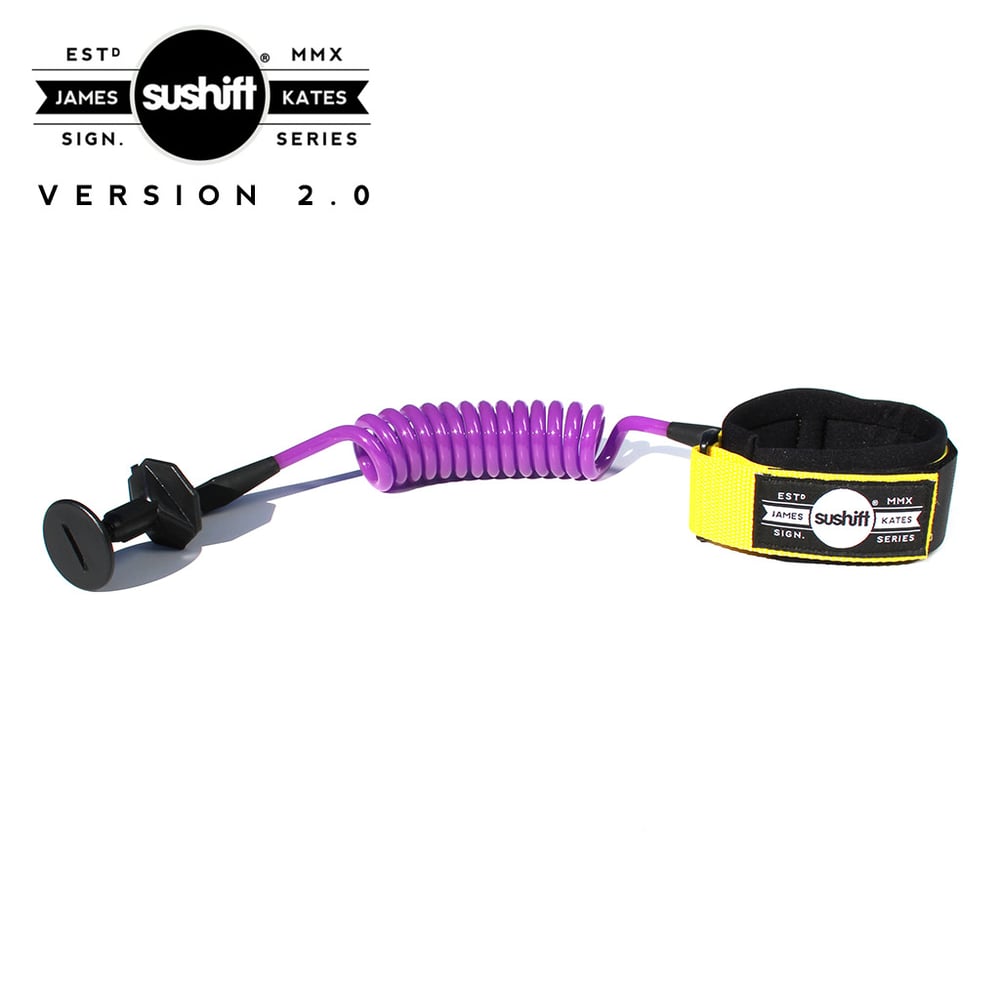 Biceps Leash - James Kates Signature Series Version 2.0
---
Biceps Leash - James Kates Signature Series Version 2.0
Made in The USA with the best materials available, the finest workmanship, in the coolest factory.
LTD - James Kates Signature Series Version 2.0
Black & Yellow Cuff, rocking the Purple Urethane in a thicker diameter for added strength and longevity.
Sushift™ Team rider JAMES KATES Signature Series. Designed by James Kates and Sushift™ these leashes incorporate everything we want in a leash: style, design & strength with a thick Sushift™ Purple Urethane coil and a recycled packaging. We've designed a special label with James and released this leash with a unique black, yellow & purple combo. Stay classy in the water!
Special Features:
- Made in the USA
- Sushift™ exclusive James Kates LTD Series
- EXTRALARGE URETHANE diameter (larger than classic leashes)
- SUPERSOFT Padded neoprene cuff
- Dual HEAVY DUTY stainless steel brass swivels
- HEAVY DUTY Nylon+Velcro
Standard Features:
- Solid US urethane coil
- Velcro arm strap
- Heavy duty nylon strap
- Stand away ends
- Bicep cinch strap for optimum comfort and performance
- Heavy duty FlatTop™ leash plug
Fit:
We've choosen the perfect length for our nylon strap to allow a very wide range of people to wear our leashes. It fits almost all biceps and the straps allow you to adjust the fit very well on your arm.
Warranty:
This product has a warranty that covers workmanship and materials for 3 months. Not covered: cuts, normal wear or abuse
Warning:
The manufacturer, the distributor and retailers assume no responsibility. Do not surf around rocks or other hazards. This is a convenience product and does not take place of good swimming ability and common sense.
Sold Out